Everyone needs to be safe with vacation rentals. This includes property owners and visitors, and all types of vacation rentals, even motor home security. There are 5 key security tips for vacation rentals that can enhance the trip for all visitors and keep the property and its guests safe:
Guest Arrival Security
Proper Locks
Carbon Monoxide and Fire Hazards
Pool and Hot Tub Safety
Elevator Safety
Vacation rentals near ski resorts, for example, need a bit of extra security depending on the local laws and regulations of the area in which the property is located. This could extend to certain measures against ice or snow on sidewalks or on walkways leading to the house. The need for safe, dry conditions extends to internal security measures as well which can include moisture alarms that will go off whenever the water levels are too high, perhaps from a flood, a broken pipe, or melting snow.
Security Tips for a Safe Arrival
As a vacation property, especially one that is regularly visited during the winter, you won't get a lot of natural light so it is best to compensate for this with smart lighting, or at the very least, motion activated lights. Motion activated lights will turn on whenever a guest arrives at your property, or as they head out in the early morning to hit the slopes, or return in the evening after a dinner out in the town. This will help them to see clearly as they wend their way to your front door. This is particularly important when, again, it is dark much earlier in the day and conditions can be very icy. Smart lighting, by comparison, will achieve the same effect but it can be set up with a timer or an app. This helps alleviate motion detector lights being turned on and off when a rabbit or a stray cat passes in front of the garage and instead let's property owners set the conditions based on when the sun is present and when visitors are actually in the vacation rental.
Proper Locks
On a similar note, smart locks will keep your property safe. Smart locks that have codes rather than keys are particularly effective for vacation properties because the code can be changed after each visit so you never have to worry about a previous guest still gaining access to the property. It also means you don't have to be physically present to let guests in or check them out.
Protect Against Carbon and Fire Hazards
Make sure you provide protections against all types of fire hazards and carbon monoxide poisoning. If you don't have Smart detectors for fire and carbon monoxide levels, make sure that you have new batteries regularly installed. Electrical fire issues can be detected early with electrical testers that monitor your devices and send you warnings before a faulty wire causes a problem. Similarly, consider installing a security system that automatically notifies authorities in the event of something like a fire or a flood or a carbon monoxide trigger. Security systems that do this on your behalf can be particularly useful if your vacation rental is nowhere near where you live and you need a way for local authorities to respond to your guests in a timely fashion.
Pool and Hot Tub Safety
A pool alarm system or a hot-tub alarm system can help protect visitors to any vacation rental property no matter the season. These systems are designed to go off whenever a very large item falls into the water. pH levels should be tested regularly for a pool and a hot tub. And bracelets with alarm systems should be provided so that any patron with children can have the children where the bracelets which go off with an alarm at any point if the child is under water for too long. To that end it is important for vacation properties to consider security efforts that prevent people from slipping and falling on Ice, snow, or water.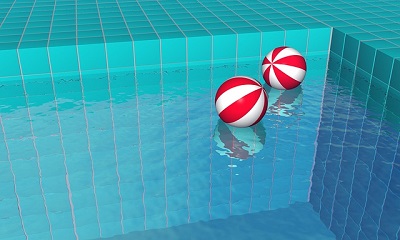 Elevator Safety
If you have a residential elevator in your vacation property, make sure that it complies with all local safety codes and have it inspected by a professional. This extends to emergency call buttons, space guards, and electronic monitoring devices which prevent the door from opening or closing if someone or something is stuck in the middle. If there is an elevator, remind your guests what the occupancy limits are, how it operates, and how to be safe when using the elevator, and especially to avoid the elevator in the event of something like a fire.